Tasmanian ningher Watercraft is nearing completion for the Australian Wooden Boat Festival 2023. A BIG THANK YOU goes out to our generous donors and supporters including the Jetty Foundation, Festivals Australia, Creative Partnerships Australia and the Australian Cultural Fund.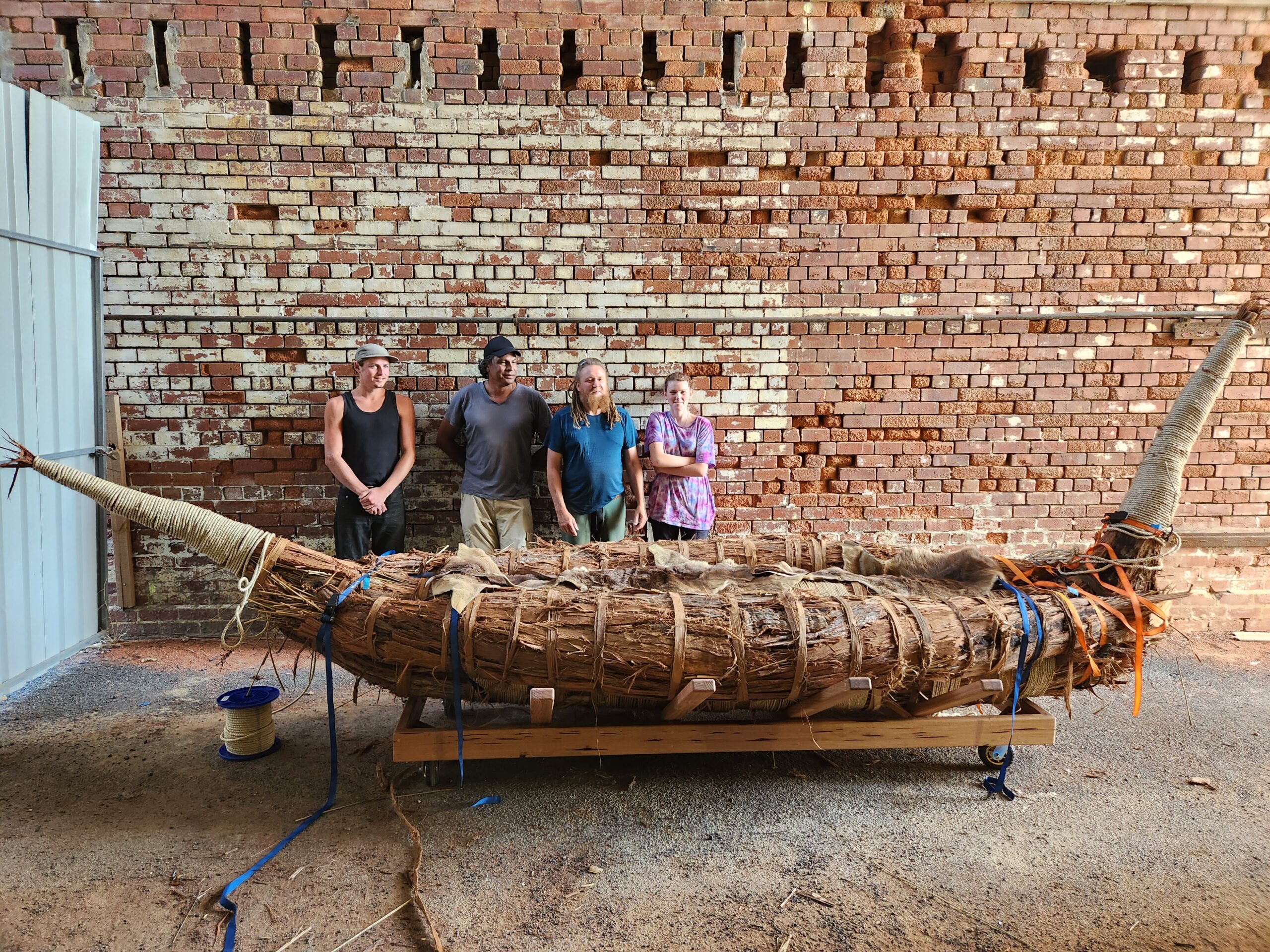 Donations will go towards funding:
Canoe construction and training of apprentices
Material collection for canoe builds and training
Project coordination and social support services
Film production, post-production, editing and crew
Travel, accommodation and catering costs
Storage and logistics
Marketing and promotion
An Australian Wooden Boat Festival collaboration — Celebrating Tasmanian ningher Watercraft — A Living Art Form.
This project expands upon the previous successful collaboration between AWBF and Sheldon Thomas — palawa man and Indigenous canoe builder. In 2023, AWBF will forego a 'Feature Nation' program and focus our attention on Australian maritime heritage, particularly celebrating Tasmania's Indigenous maritime traditions.
The maritime environment is a crucial component of Country for many Indigenous Tasmanians, providing a wealth of food and transport pathways made accessible by uniquely designed and constructed bark canoes. Knowledge of the native materials, preparation and construction techniques, bark rope making and using the canoes on water are part of this heritage.
A respected artist and canoe builder, Sheldon has teamed up with the AWBF and Chris Ganambarr, yolnga man and Aboriginal youth worker, to build the largest canoe that Sheldon has built to date in a prime position on the Hobart Waterfront.
Sheldon has been sharing his knowledge with Indigenous youths from his family, passing on the traditional methods of the entire process. And, with some of the builders, he is to paddle through Hobart waterfront to open the festivities for the 2023 Festival.
The ningher canoe and Indigenous maritime traditions will feature in a Welcome to Country, taking pride of place at the AWBF opening ceremony. 
Watch the official Festival Opening and Welcome to Country at 4:45pm Friday 10th February, at the Constitution Dock wharf-side.