It takes a village to raise a Shipwright
There still exists a fascination with many of the traditional crafts and skills that have defined the art of wooden boat building over centuries. Many of these crafts and skills are on display at the Blundstone Shipwright's Village — showcasing lively demonstrations and sparking even livelier discussions.
Steaming planks for bending, manufacturing crayfish pots, intricate rope work, traditional caulking, damage repairs, forge work, and dinghy building are among the myriad of topics which will be presented or demonstrated at the Blundstone Shipwright's Village. 
Wooden Boat Centre, Franklin
The Blundstone Shipwright's Village at the Australian Wooden Boat Festival 2023 is the place to see wooden boat building thriving in Tasmania. 
A large display and activity program presented by the Wooden Boat Centre, Franklin, gives festival-goers a chance to meet and talk to working shipwrights and students from the finest traditional wooden boat school in Australia.  You can see boats under restoration, new builds, craft demonstrations and tool talks, and met the people who keep this heritage craftsmanship alive. Don't miss it! Find us at map location SV, just beside Waterman's Dock.
 Want to know more? Read the latest update on projects from November here.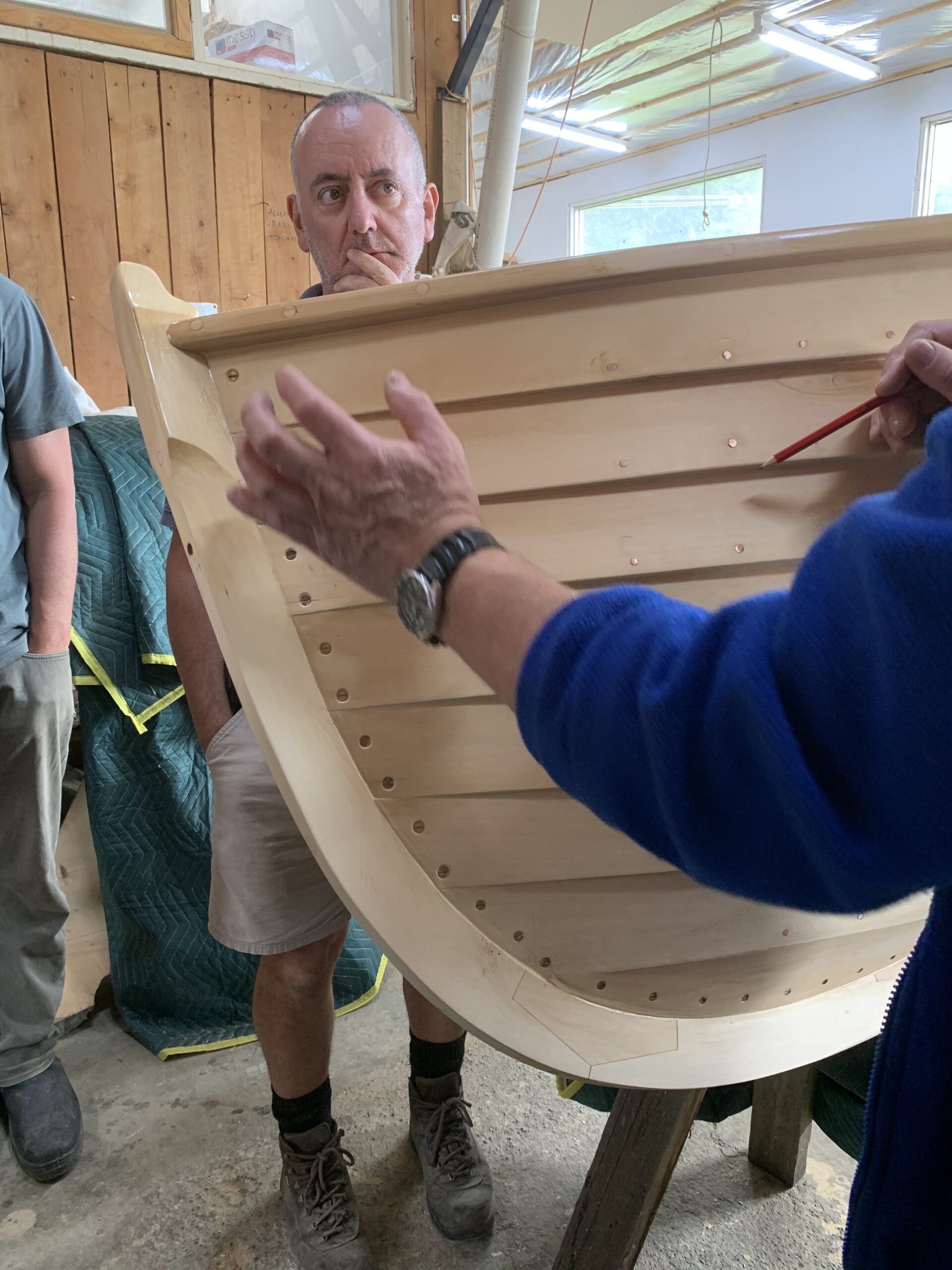 Blundstone & AWBF: Keeping the Festival Strong Together
The Tasmanian brand Blundstone have made the toughest, most durable boots around since 1870 — perfect for a Shipwright!
Working together over several Festivals, Blundstone and AWBF have collaborated on uniquely Tasmanian projects such as the extremely popular Big Log Project in 2015.
The project saw the transportation of a massive log from the middle of Tassie with the aid of bullock teams!
Stomping through the centre of Hobart, this incredible fleet landed at the Blundstone Shipwright's village where the log down was broken down for timber and used for demonstrations and displays at the Festival.
Hydrowood Tasmanian Timber Display
From the dark depths of Lake

Pieman

on the west coast of Tasmania, Hydrowood will bring a

smorgasbord

of Tasmanian timber logs to display during the

Festival

.
These hidden treasures are environmentally salvaged to be used by craftspeople, boat builders and master builders around the country.