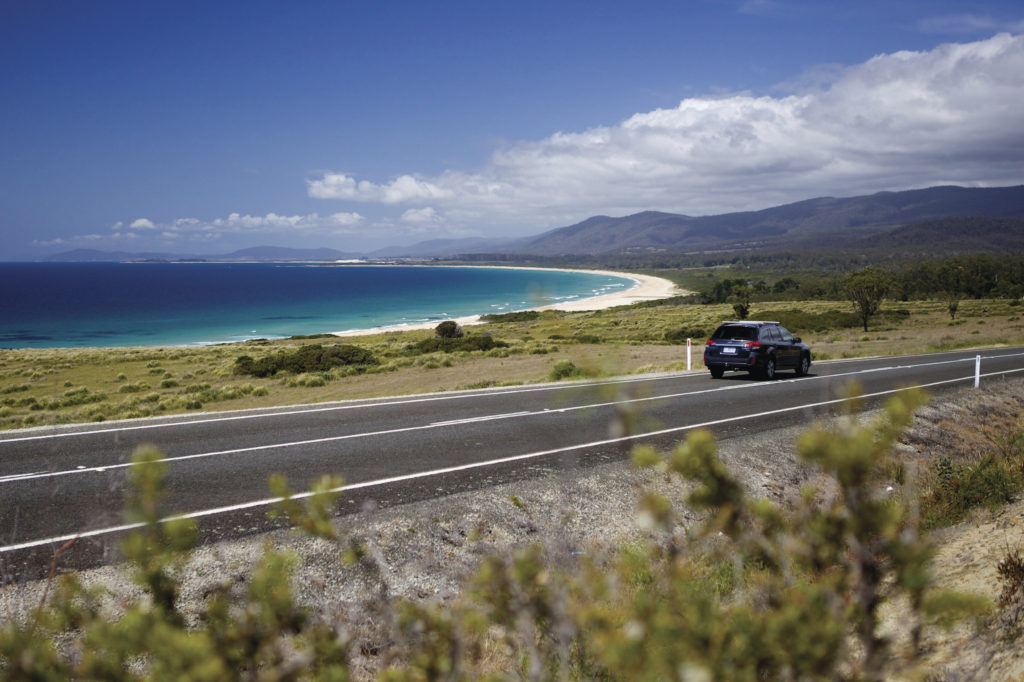 Driving
Are you planning on bringing your own vehicle on the Spirit of Tasmania? We recommend booking early, as space is limited for peak periods in Tassie. By road, there are dozens of locations to visit, including the beautiful East Coast, the wine trails of the Coal River and Tamar Valleys and stunning Cradle Mountain. Hobart is a capital city steeped in history with a vibrant, modern culture.


Accommodation
Summer in Tasmania is peak season and many accommodation choices can book out months in advance. If you have not been to Tasmania before, it's worth noting that you don't need CBD or waterfront lodgings to enjoy the Wooden Boat Festival.
For more information on accommodation and bookings please visit our friends at the Tasmanian Travel & Information Centre.
Twenty minutes driving opens up many more accommodation choices in nearby areas including Kingston, Bellerive, and the Northern Suburbs a bit further out you will find Richmond and New Norfolk. Our roads, even in summer, are far less crowded than mainland highways and the drive is often very picturesque. There is parking available in Hobart at the Domain (5 minutes from the Festival site) and at several CBD car parks. Fees may apply, but they are generally much less than other capital cities.


Sailing/Cruising your own boat
Cruising Tasmania via boat is indeed a fantastic way to explore the stunning scenery that the island has to offer. Tasmania is known for its rugged coastlines, pristine beaches, and diverse wildlife, and a boat allows you to access remote and secluded areas that are often inaccessible by land.
Here are a few reasons why cruising Tasmania via boat is such a great option:
Scenic Coastal Landscapes: Tasmania boasts breathtaking coastal landscapes, including towering cliffs, picturesque bays, and untouched wilderness. Cruising along the coastline allows you to admire these stunning views from a unique perspective.

Wildlife Encounters: Tasmania is home to a rich variety of wildlife, including seals, dolphins, whales, and numerous bird species. Cruising gives you the opportunity to spot these animals in their natural habitat and observe their behaviours up close.

Remote Islands and Hidden Coves: Tasmania is dotted with numerous islands and hidden coves, many of which are inaccessible by road. Exploring these secluded spots by boat lets you discover hidden gems and enjoy a sense of tranquility away from crowds.

Fishing and Water Activities: Tasmania is renowned for its excellent fishing opportunities. Whether you're an avid angler or simply enjoy casting a line, cruising gives you the chance to fish in prime locations and try your luck at catching local species. Be sure to check local fishing sizing and catch numbers.

Historical and Cultural Sites: Tasmania has a rich history, and many historical and cultural sites are located near the coast. Cruising allows you to visit places like Port Arthur, a former penal colony, or the colonial-era towns of Hobart and Launceston, offering a unique blend of history, architecture, and local charm.
Before embarking on a cruise, ensure you have proper planning, appropriate safety measures, and adhere to any local regulations or guidelines. Whether you choose a multi-day expedition cruise or a leisurely day trip, cruising Tasmania's waters is undoubtedly an unforgettable experience for nature enthusiasts, adventure seekers, and those looking to soak in the beauty of this remarkable island.

Be sure to check our stringent biosecurity requirements which are in place to protect the State's environment and primary industries from introduced pests and diseases - from both overseas and the Australian mainland. Please make yourself aware of all details of Tasmania's biosecurity rules by visiting the Department of Primary Industries, Parks, Water and Environment (DPIPWE). 

Please ensure you've read our Marine & Safety Tasmania's guide to Tasmania, there is lots of important information on their website!


Want more info?
If you're still needing some answers, please head to Discover Tasmania's website.